what is art?
art is cool,
art is fun,
art is life.
when art bores you,
when you do not feel the connection,
you just talk to a wrong person.

my work is about enjoyment.
my work is queer
and is about last night.

on painting:
i treat my painting like a not painting
and then it becomes*
finaly a painting.


*My aesthetics uses seductive and playful strategy by engaging medium of painting, installation and sculpture. In my work appears objects of a routine use, fitness tools, vacation accessoires, marschmello colours. Everyday objects are altered or detached from their original functions in order to question obligation (Pflicht) and necessity (Bedürfnis). I like to work with organic materials, where in a play with food and groceries I focus on the concept of materiality, especially at a moment of destruction or recycling idea. Likening my work to a fever of a disco night, with all sorts of amusement moments and experiencing connections with a human kind. I push the work to be perceived as not supposed to be a "high art".
Artist statement
MY WORK IS AN EPIC PRODUCTION, THAT QUESTIONS QUALITY, QUANTITY, RISK AND FREE TIME.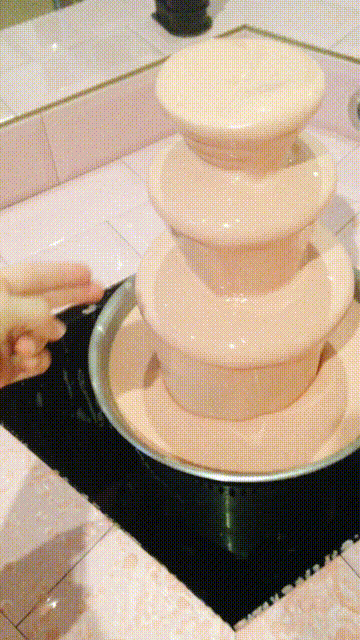 CV
Èv Van Hettmer (DE/AT/SK)
1987 Nitra (Czechoslovakia)
works and lives in Hamburg, Germany
Studies:
2018 - 2020 HfBK Hamburg, ASA Stipendium, student of Anselm Reyle (Drawing/Painting), Jutta Koether (Drawing/Painting), Simon Denny (New media), Broomberg and Chanarin (Photography)
2017 guest student in the studio of Performative art - sculpture, Univ.-Prof. Monica Bonvicini, Akademie der bildenden Künste Wien, Vienna, Austria
2012 - ongoing studio of Contextual painting, Univ.-Prof. Mag. MA. Ashley Hans Scheirl,
Akademie der bildenden Künste Wien, Vienna, Austria
2011 bachelor diplom (Bc.) at Academy of Fine art and Design in Bratislava, Painting and other Media,Bratislava, Slovakia
2007 - 2011Academy of Fine Art and design in Bratislava, Painting and other media
Collective:
Vereinigung bildender Künstlerinnen Österreichs (VBKÖ), Vienna, Austria
Collections:
The VUB Foundation, Slovakia
MUSA , Vienna, Austria
private collections Slovakia, Czech, Belgium, Austria
Awards:
2019 winner in the "Malba" (Painting), 2.place with the painting "Seeking Butterflies", The VUB Foundation, VUB Bank Intesa San Paolo, Bratislava, Slovakia
2011 Finalist in "Maľba 2011" (Painting 2011), Foundation of VUB Bank Intesa San Paolo, Bratislava, Slovakia
2009 Finalist in "Toiles et Toiles Prize 2009", Galerie Daniel Vignal, Toulouse, France
Stipendiums/Grants:
2018-2019 ASA Stipendium, HfBK Hamburg, Toepfer Stiftung, Germany
2013 ÖH Projektföderung
Solo exhibitions:
2019 "About everything but not just about an elderly reiki healer", Galerie 21, Vorwerkstift, Hamburg, Germany
2017 "Artist statement" Parallel Vienna, Schnirchgasse 9A, Vienna, Austria
2015 "No holy PF", public project realized with Inspire Magazine, Slovakia
2015 "body&mind", Die Pforte - Celeste, Vienna, AT
2014 "Über", Akademie der bildenden Künste Wien, Vienna, Austria
2013 "Superface", Galéria M++, Bratislava, Slovakia
2013 "Man-set", Schikaneder, Vienna, Austria
2012 "Wilderness", Nitra Gallery, Nitra, Slovakia
2011 "F**king garden", MsKS Levice,Levice, Slovakia
Group exhibitions (selected):
2019/11 "Soga auction of young art", SOGA, Bratislava, Slovakia
2019 "13th Young art auction", Kunstraum Nestroyhof, Vienna, Austria
2019 "The competition Painting - The VUB Foundation", Galéria Nedbalka, Bratislava, Slovakia
2019 "30 years after the revolution", The Bridge of the Freedom, Bratislava, Slovakia
2019 "ASA Open Studios", ASA, Hamburg, Germany
2019 "Jahresausstellung", HfBK, Hamburg, Germany
2018 "ASA Open Studios", ASA, Hamburg, Germany
2018 "Das Jubjub", Galerie 5020, Salzburg, Austria
2017 "VBKÖ: Feministiches Archiv trifft Mitglieder*innen, VBKÖ, Vienna, Austria
2017 "Group Show", Parallel Vienna, Schnirchgasse 9A, Vienna, Austria
2017 "Young art aucion", Novomatic Forum, Vienna, Austria
2017 "Gradual home", Aa collections, Vienna, Austria
2017 "Ein Ausgang", Universitätsbibliothek der Akademie der bildenden Künste Wien, Vienna, Austria
2017 "Shhhh...Hidden Snacks", Universitätsbibliothek der Akademie der bildenden Künste Wien, Vienna, Austria
2017 "Small#2", Kunstraum Super, Vienna, Austria
2015 "Winter selection 4", Flatgallery, Bratislava, Slovakia
2015 "With Eyes Aghast: Transmannerist Reactions", xhibit, Vienna, Austria
2015 "The Solid Unsecurity Club", Akademie der bildenden Künste Wien, Vienna, Austria
2014 "Winter Selection 3", Flatgallery, Bratislava, Slovakia
2014 "Moe Contemporary: sampling surface", Moe.Vienna, Vienna, Austria
2014 "Máj, lásky čas", A4 - priestor súčastnej kultúry, Bratislava, Slovakia
2014 "My hips are shy", Aa collections, Vienna, Austria
2014 "Balls are ours", VBKÖ - Ball (decorations), Vienna, Austria
2013 "Winter selection", Flatgallery, Bratislava, Slovakia
2013 "Temporary Autonomous Zone / 2", ff Collaborations, Galerie Körnerpark, Berlin, Germany
2013 "Hettmer + Melnikov", Akademie der bildenden Künste Wien, Vienna, Austria
2013 "Rundgang 2013", Akademie der bildenden Künste Wien, Vienna, Austria
2012 "Crazy Curators Bienalle IIII", Space Gallery, Bratislava, Slovakia
2012 "So young art", Spot-KC Dunaj, Bratislava, Slovakia
2012 "Art'nBloom! - On the cover edition", The Hotel Bloom, Brussels, Belgium
2011 "Mladí to vidia inak", Courtyard of the Ministry of the Culture of the Slovak Republic, Bratislava, Slovakia
2011 "Inak", Galéria Slovanet, Bratislava, Slovakia
2010 "Young art show 3", Dom umenia, Piešťany, Slovakia
2010 "Parallels", Academy of Fine Arts in Budapest, Budapest, Hungary
2010 "120x120", 66 Gallery, Prague, Czech Republic
2009 "Toiles et toiles Prize 2009", Galerie Daniel Vignal, Toulouse, France
2009 "Young art show 2", Dom umenia, Piešťany, Slovakia
2009 "Small scales II and Entropa", Kressling Gallery, Bratislava, Slovakia
Workshops:
2011 Workshop with Academy of Fine arts in Budapest, Balaton, Hungary
2008 Workshop fresco realization in The Hotel Bloom, Brussels, Belgium
Texts and publications by Èv Hettmer:
2013 "Beyond price (Privacy, women clubs, feminine pacts)" in Female soul at work fanzine, 36 pages, 350 copies
Publications / catalogues:
2019 Painting, The VUB Foundation, Slovakia
2016 Small#2 Katalog zur Ausstellung Small#2, Kunstraum Super, Vienna, AT
2013 Female Soul at Work - Fanzine, B - books, Berlin, DE
2013 Female Soul at Work – Fanzine, Salon für Kunstbuch / 21er Haus, Vienna, AT
2013 Soyart Katalog to exhibition, Bratislava, SK
2012 Who is who in Slovak Republic, 9th edition, Who is Who encyclopedie
2011 Maľba 2011, The Ministry of Culture of the Slovak Republic, Bratislava, SK
Press:
2019 SME, Denník N, Slovakia
2016 Der Standard
http://derstandard.at/2000029582810/Wir-werden-euch-gut-behandeln
2016 Downtown Vienna
http://downtownvienna.com/228705
2016 Luxury Guide, 03 2016, printed and web magazine, page 158
https://issuu.com/tomdesign/docs/lg_47
2015 TheGap
http://www.thegap.at/kunststories/artikel/unterm-rosaroten-schleier/
2015 Vienna Art Week
http://2015.viennaartweek.at/de/journal/1938.html

https://issuu.com/viennaartweek/docs/vaw_2015_magazine_210x280_web_de
2015 Inspire Magazine
http://www.inspire-magazine.sk/redakcne-clanky/pf-2016
2015 Inspire Magazine
http://www.inspire-magazine.sk/redakcne-clanky/vykorenenie
2015 Luxury Guide, 06 2015, printed and web magazine, page 150
https://issuu.com/tomdesign/docs/lg_44
2015 Tiroler Tageszeitung
http://www.tt.com/home/10781994-91/aufgerissenen-auges-transmanierismen-in-der-bildenden.csp
2014 Der Standard
http://derstandard.at/sitemapimages_01_14.xml
2013 FF Colaborations
http://fffffff.org/?attachment_id=1595
2012 Naša Nitra
http://nasanitra.sme.sk/c/6488950/eva-hettmer-natacala-video-v-oaze-sibirskeho-tigra.html
NEWS:
NEWS:
NEWS: