(NO) Holy cards
objects
PVC, aluminium foil
2015
(NO) Holy cards is a set of 34 alluminium A6 format originals, depicting an image of Maria Magdalena with a child and an under engraved text "I do not feel safe anymore".
The artwork works as a postmodern reference on a mass production of christian holy cards, that are being since centuries distributed to folks as a medium that keeps certain power, a talisman. In a visual language cards lean on a trashy culture and a fast production. The image of a saint is self a 3D sticker, bought at a chinese market in Slovakia, Europe.
In this postmodern object concept is questioning globalization and traditions. The message deconstructs a self-strenghted concept of its original source - a christian religious images, known as "holy cards".
This project is an intimate self-reflection on authenticity, post-truth and closed uncritical mind/critical openness.
︎group show "Rundgang", 2015, Akademie der bildenden Künste Wien, Vienna, AT
kkkkk
>>NO Holy Gifs >>>> greeting e-cards project >>>>>
https://noholypf2016.tumblr.com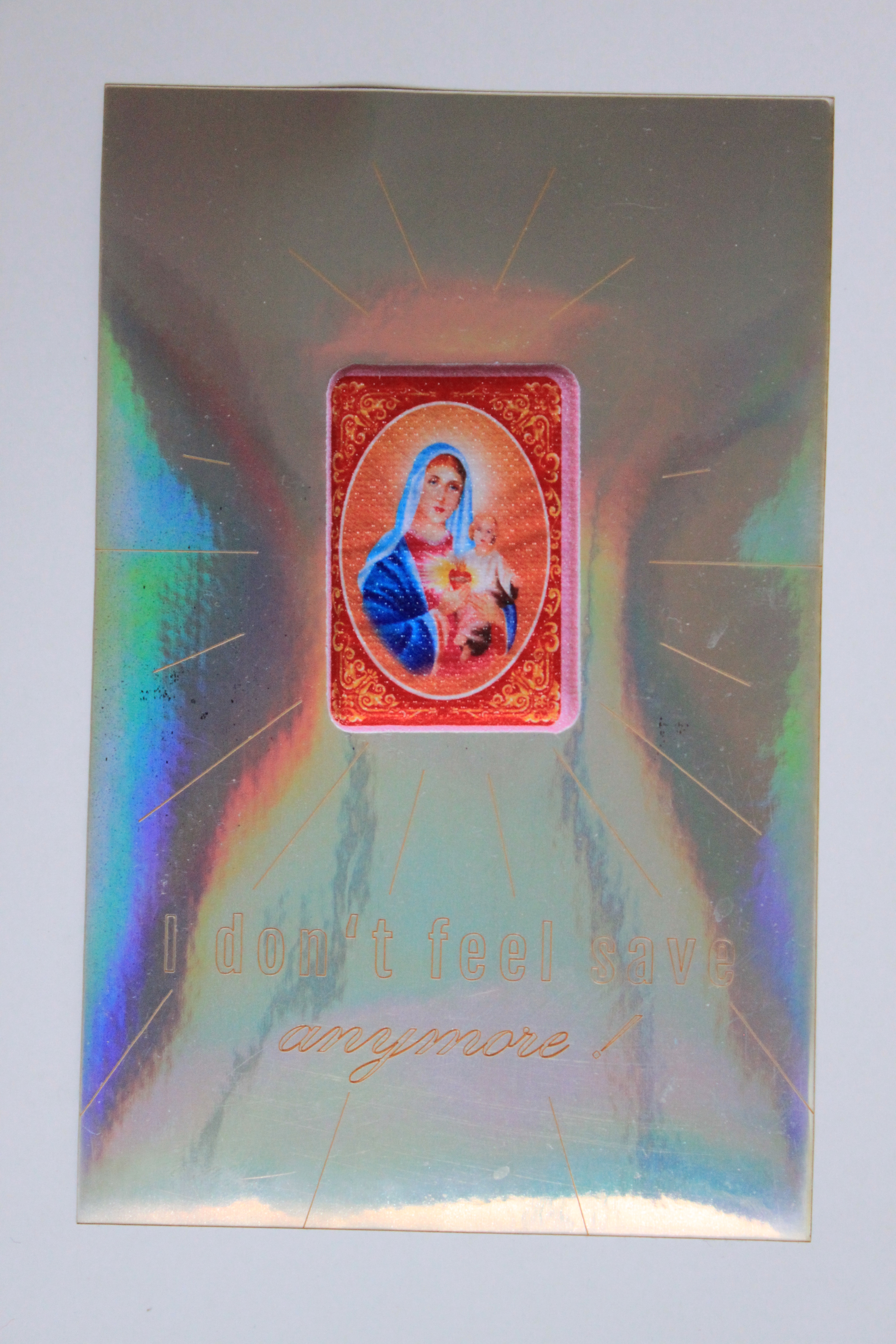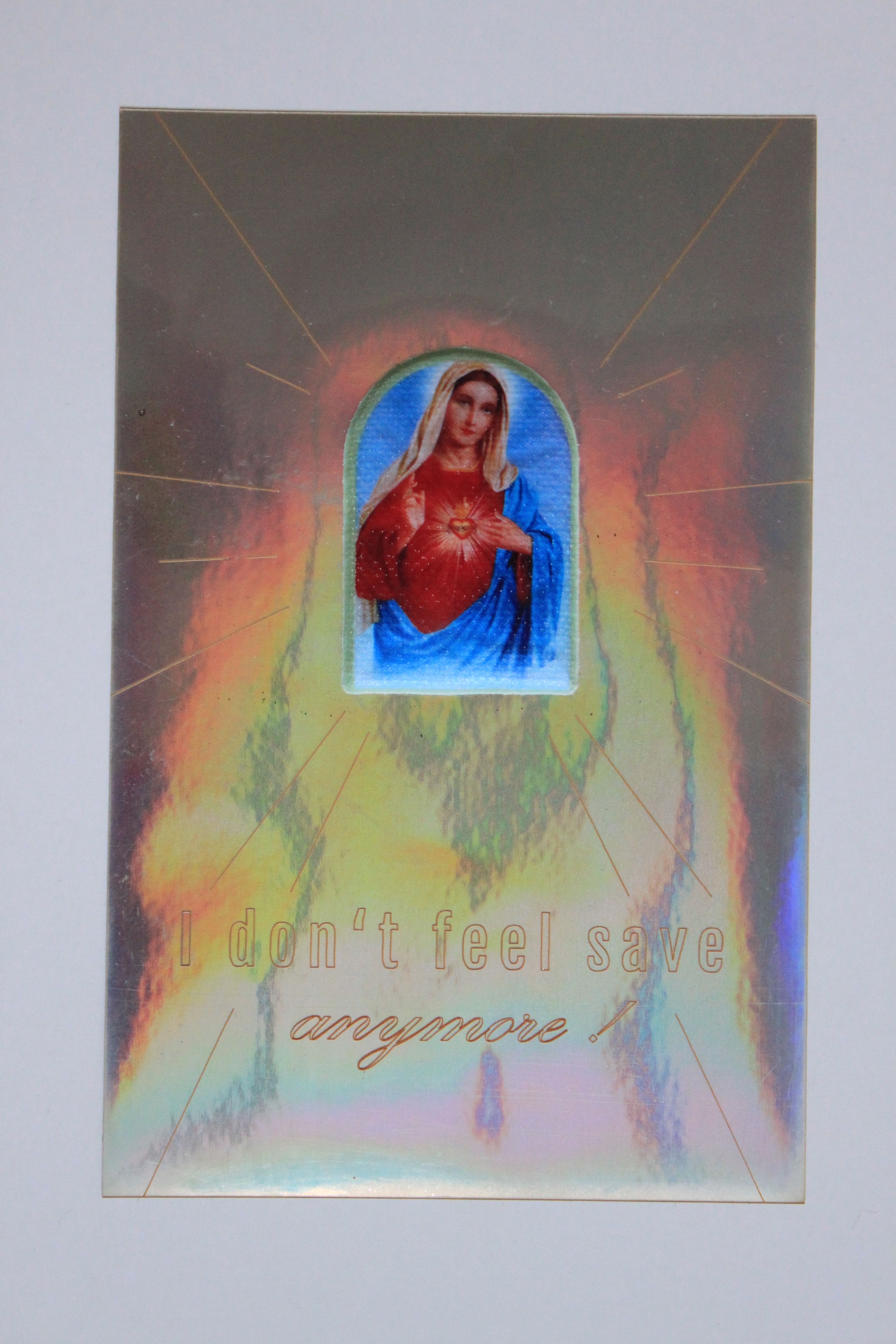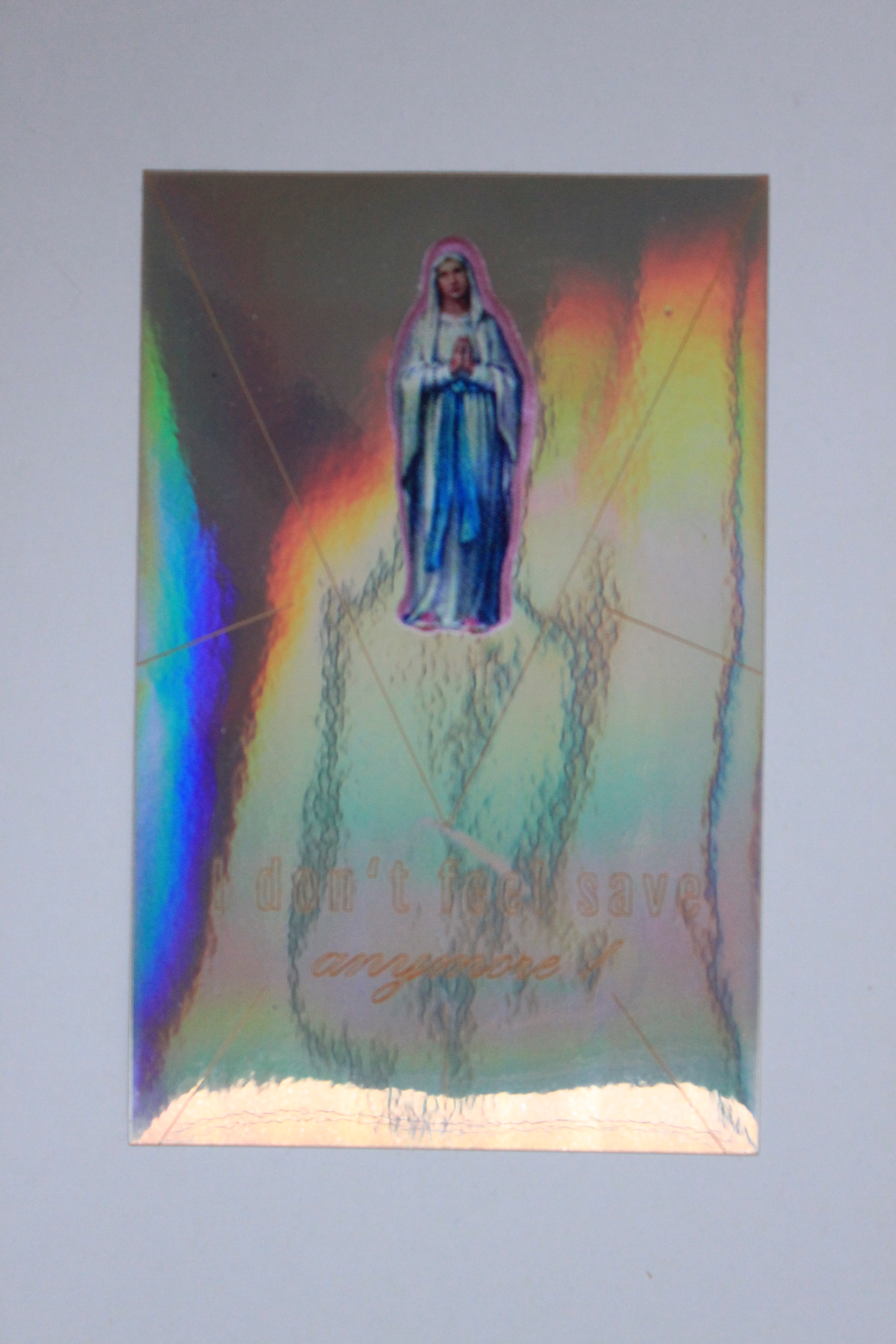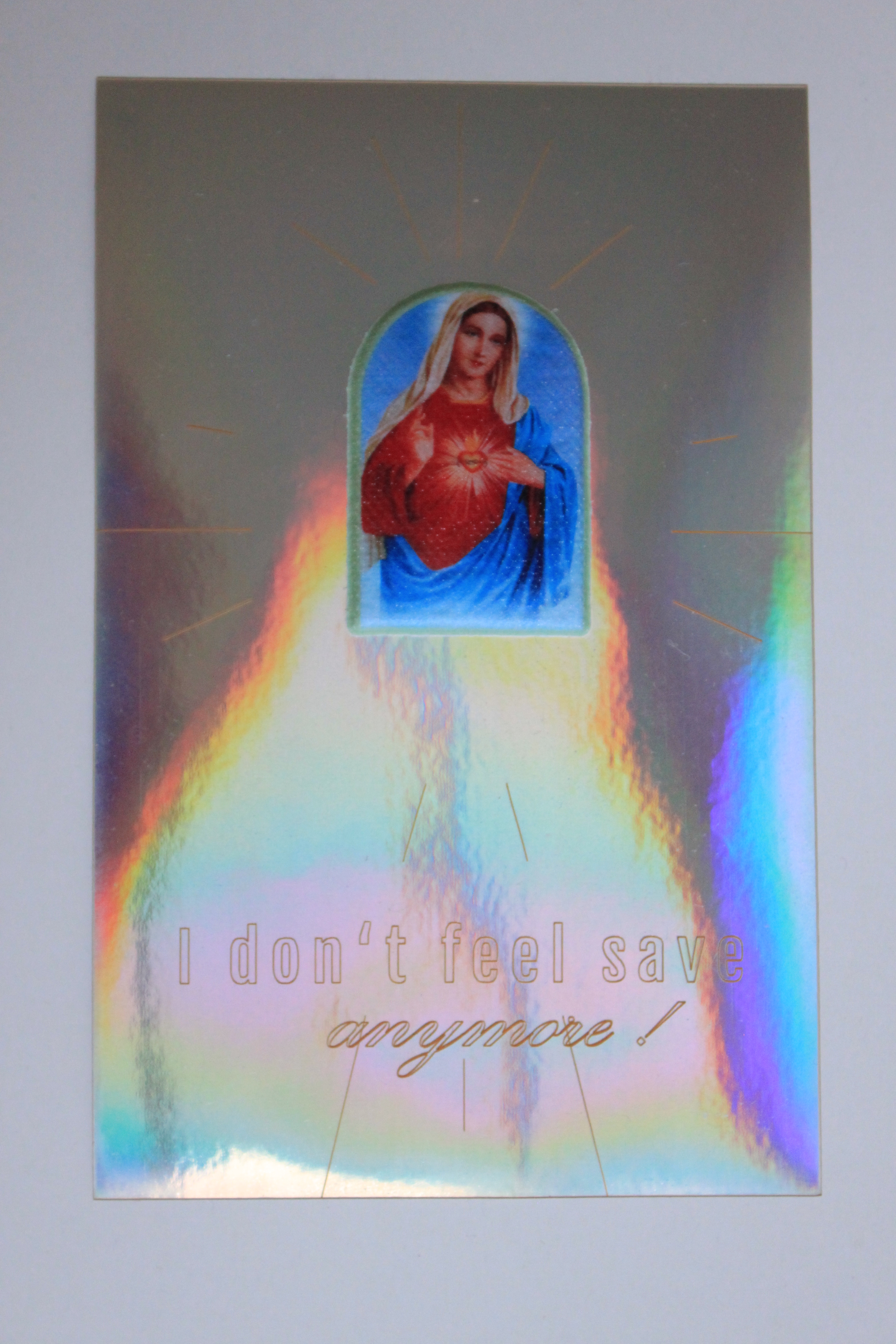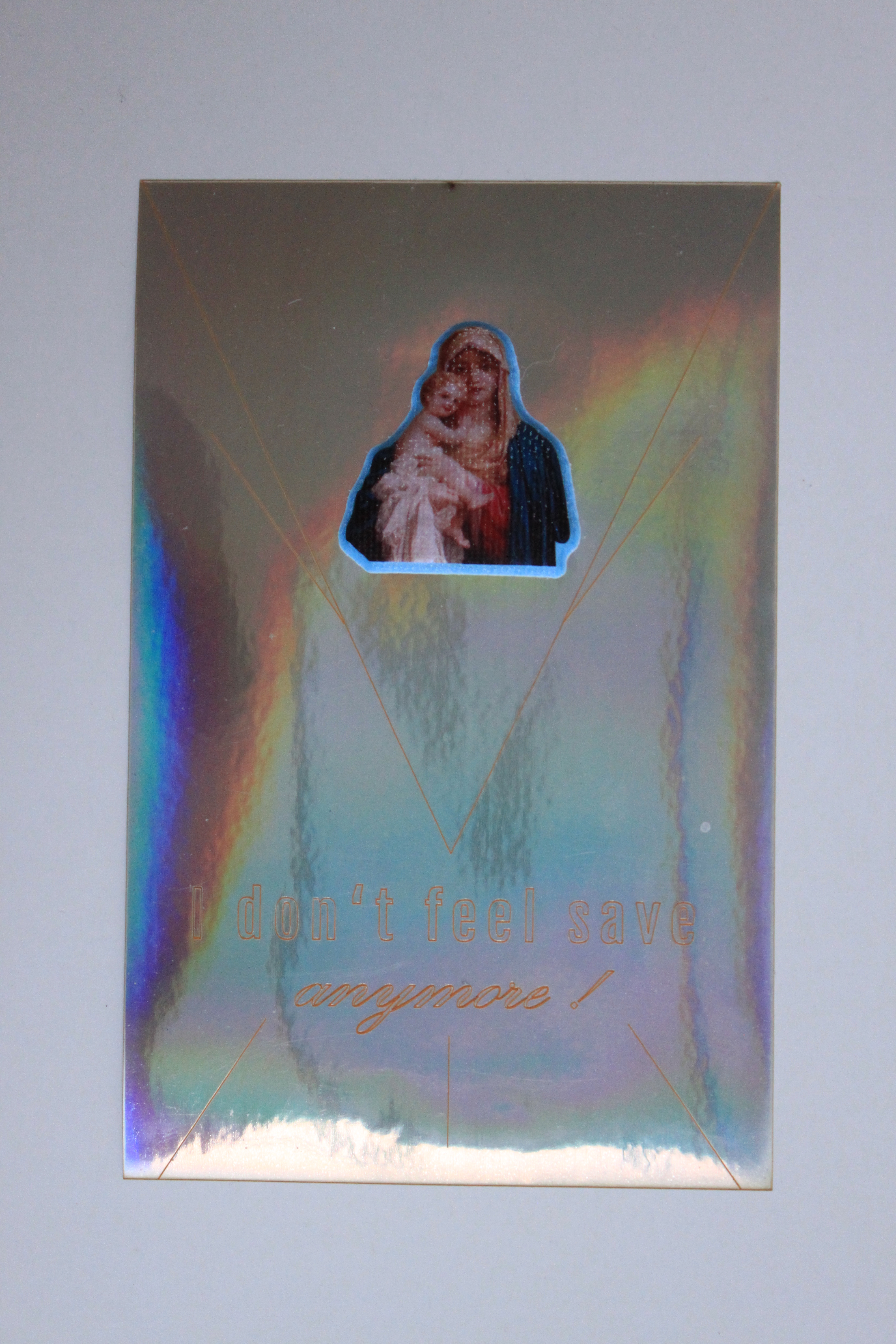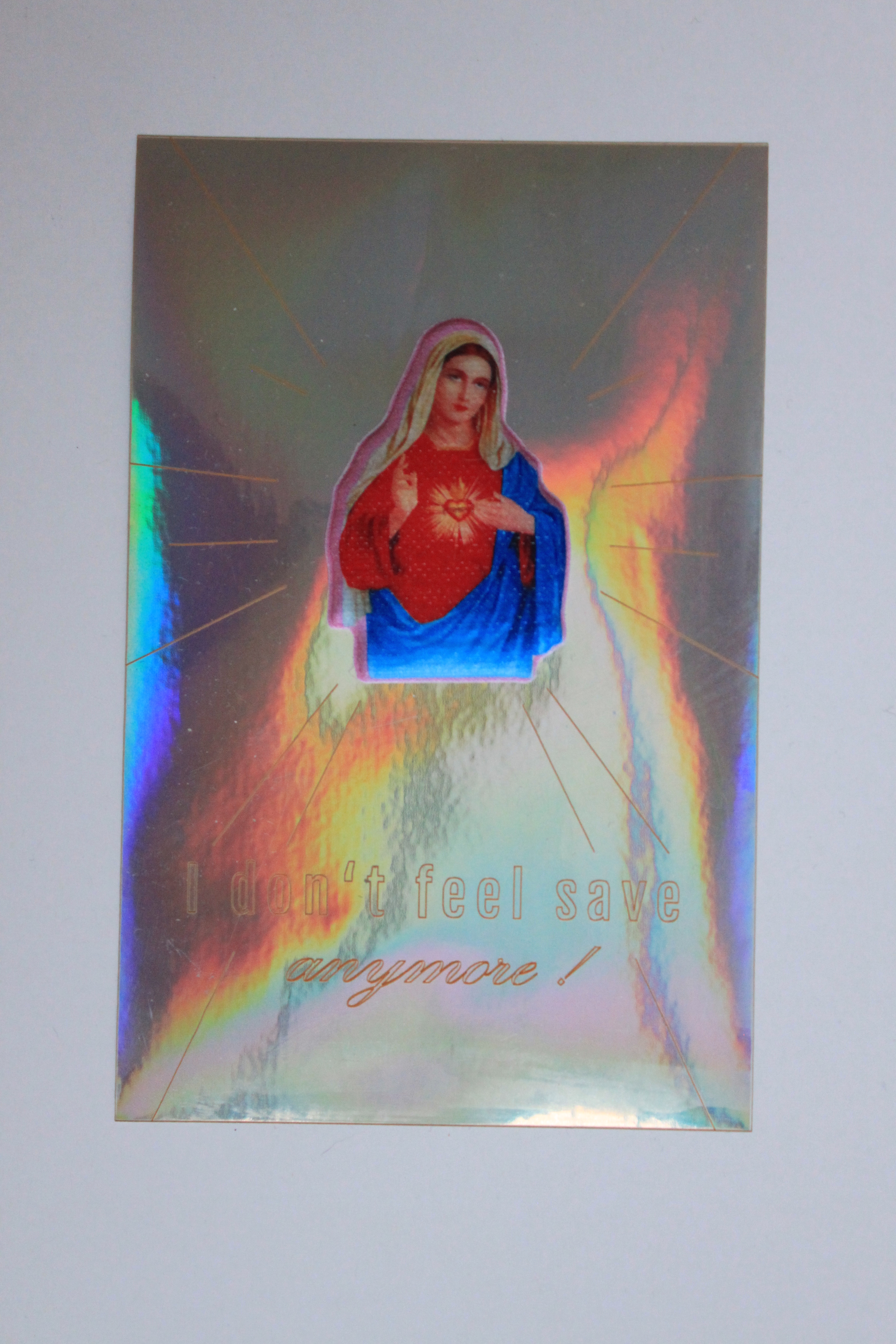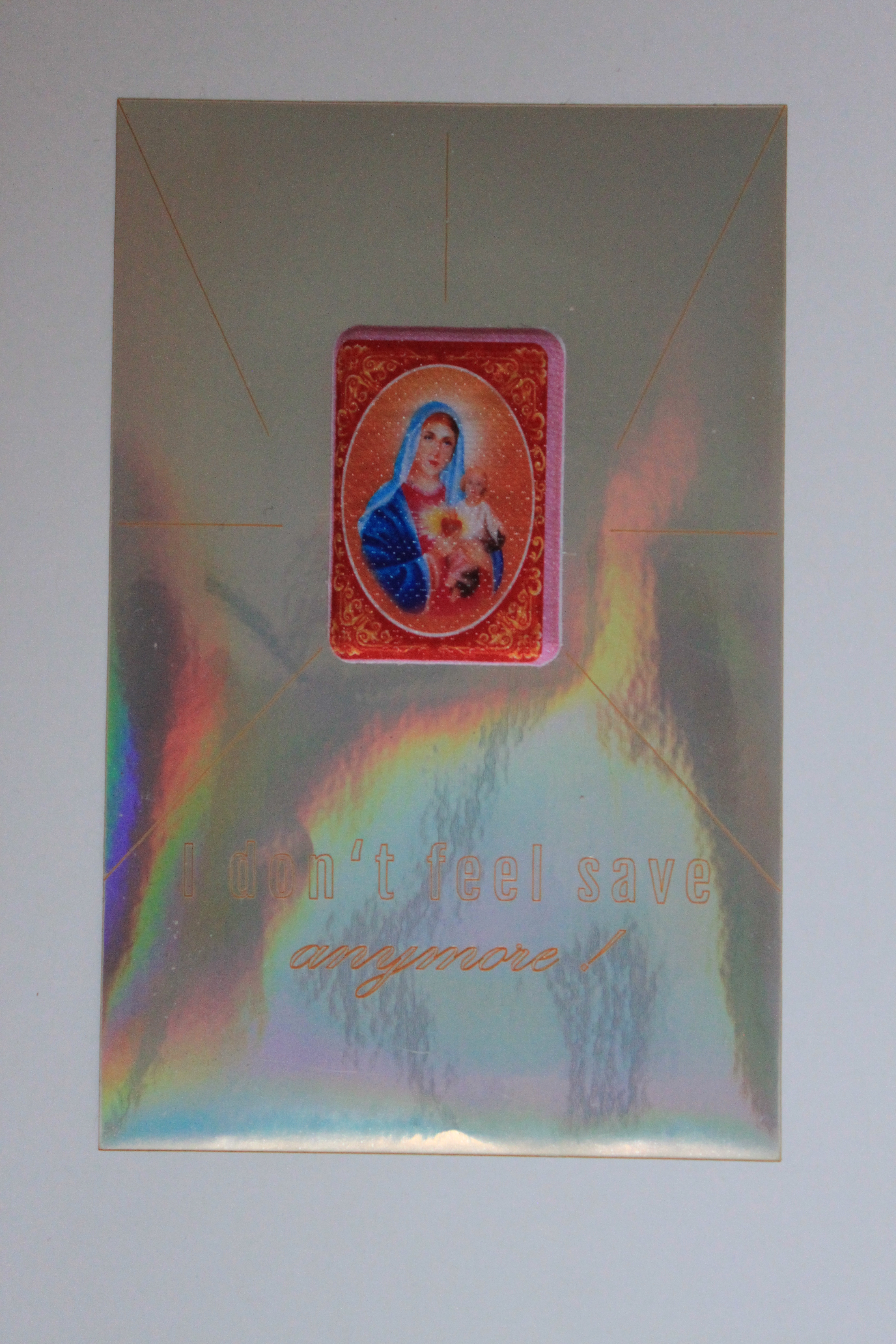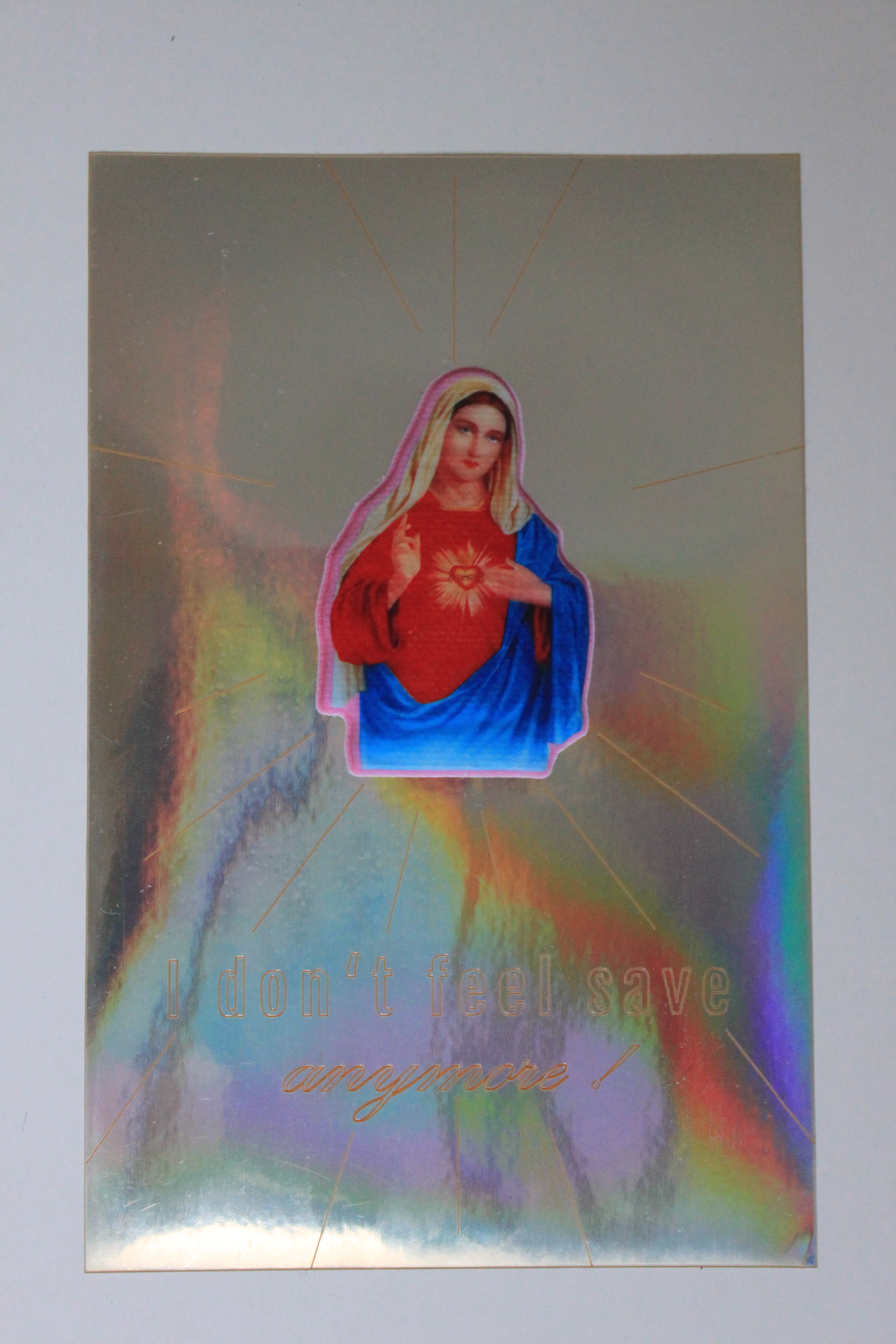 This is a poster made for presenting "(NO) holy cards"


Photos: Terézia Grešková




Exhibition views:








performance: The Solid insecurity club